photos
By: leelefever on January 6, 2007 - 10:51am
As we're closing up, I wanted to share a small collection of our favorite photos from the trip. As I posted recently, we took over 14,000 photos over the course of the year, all with a point-and-shoot camera (a Pentax Optio WP). Like all our photos, these are untouched with the exception of minor cropping.

If you'd like to browse more photos, the "photos" keyword brings together our dispatches on this site. Also, you can see all our Top 20, top 220 and/or all 1500 photos we shared on Flickr.

OK, on to our favorites:

This is a Costume Play Kid in Harajuku, Tokyo, Japan.
Snow Flowers while dogsledding near Banff, Alberta, Canada.
This little girl just happened to step right into place at the Amber Fort, Jaipur, India.
A violent curl at Kaena Point, Oahu, Hawaii
A Mongolian Horseman on the Mongolian Steppe. Part of the Trans-Siberian railway.
Kabal Chai Waterfall near Sihanoukville, Cambodia
Cyclo in the monsoon, Hoi An, Vietnam
Thai Boy Fishing Near Bangkok, Thailand
Romance with guitar, Cadaques, Spain.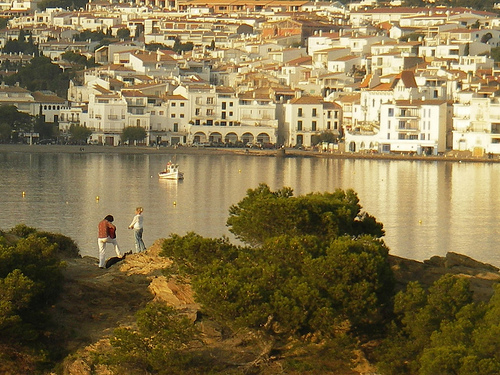 Brother and Sister, Sri Lanka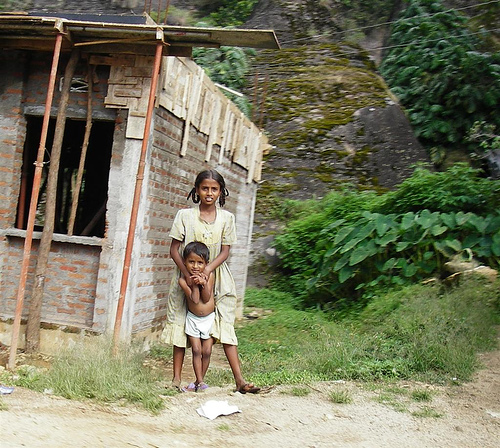 Plumeria, Luang Prabang, Laos.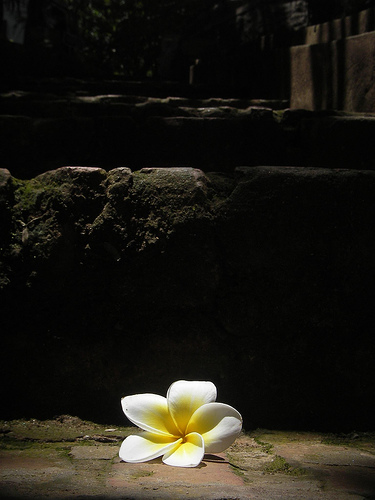 Lofoten Islands Fjords, Arctic Circle, Norway.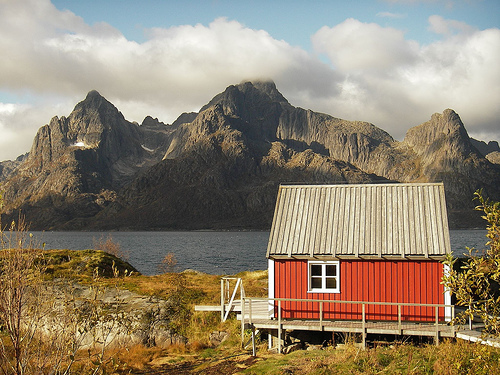 If you like these, I bet you'll dig the panoramas.
By: leelefever on December 29, 2006 - 2:54pm
I think the locals thought we were weird when taking pictures of signs and menus. We were reminded how sensitive language is - replace a few words with synonyms and the results end up a tad off target and usually hilarious.

This was just before boarding a cable car in China:
Also in China, at the Three Gorges Dam. Billions of dollars on the project and they couldn't hire a translator for the sign every tourist sees? Welcome to China. The guy in this photo is Miles Hilton-Barber, Blind Adventurer. Perhaps the most amazing person I've ever met. He didn't turn over.
Concern for the relics I get, but the railings? This is from the Summer Palace near Beijing. The railings were not relics, by the way.

At Yellow Mountain in China, this is truly an earnest request.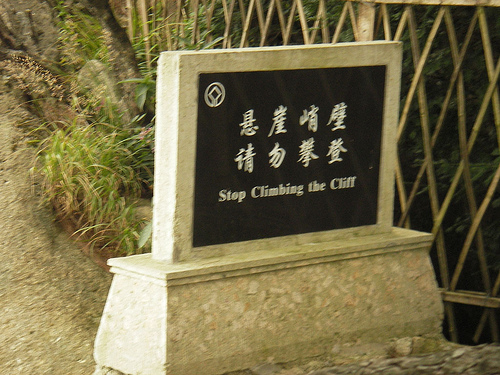 Don't worry, I didn't take it as a compliment, really. From a crappy state-run hotel in Guilin, China.
Yes, China star-rates toilets. Seriously - it was still not great. This is inside the Forbidden City in Beijing.
Menus offered a near-daily source of laughter. This one is from a Dim-Sum menu in Hong Kong: Minced crap (I think they mean crab)
Yes, in fact, that is a cute potatoes with butter. Japan.
I'm just not sure what this is supposed to say. Japan.
Even when Japanese is not translated to English, it has a completely unique style. This is from a hiking trail in Tsuwano, Japan. See if you can decode it...

This was my guess:
1. Scrape the bottom of your shoe
2. Place scraped matter in your hand
3. And smoke it?
I love the design of this Japanese subway sign, seriously.
Stop using rocket shoes. From Osaka Buffaloes Baseball game.

Baseballs hurt. From Osaka Buffaloes Baseball game.
If I could do the trip over, I would build a catalog of crosswalk signs. They exist in every country in different forms along the same lines. This one obviously warns people to watch out for George Washington crossing with a devil child. Japan.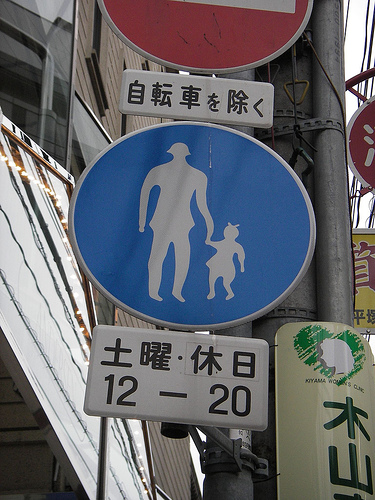 No one wants to see Pac Man drunk. Waka waka waka (hiccup). Japan.
And finally, if you're wondering what strategies Sachi and I will employ when we combine forces in 2007, this describes it perfectly:
Without yours, our trip would not have been then same- thanks.

By: leelefever on December 29, 2006 - 1:42pm
I'll be posting "best of" photos soon, but for now I wanted to share a few that are not necessarily best-of, but have made an impression on some readers.
This guy in Vietnam with all the LIVE ducks on his motorcycle (next 2 photos) seemed to strike a chord with lots of readers. I couldn't believe how calm they seemed, considering.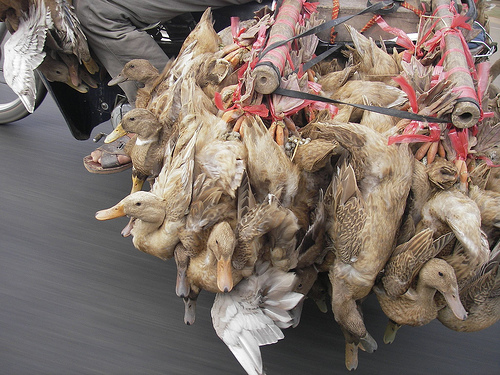 Speaking of motorcycles, this is how I look when I drive.
Speaking of ducks, Mongkol ate this one in Cambodia. A little too, um, mature for me.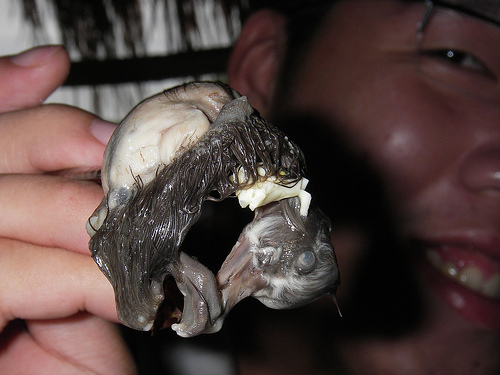 Speaking of eating ducks, this century egg nearly made me barf on video.

The next two photos go together too. As our friend Jeanine pointed out, they offer an interesting juxtaposition of Russia. The second photo is inside a Moscow subway.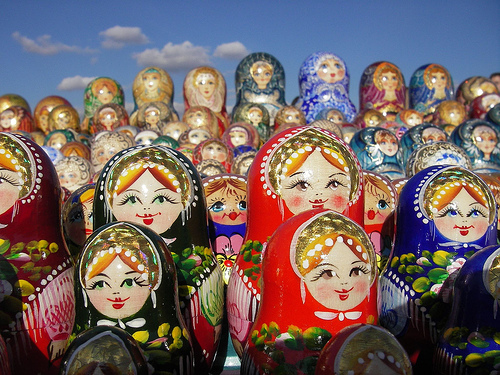 This pier in Koh Lanta, Thailand was not built for this kind of surf and as the waves approached it became rideable. It broke into pieces overnight.
Einstein is huge in Portugal.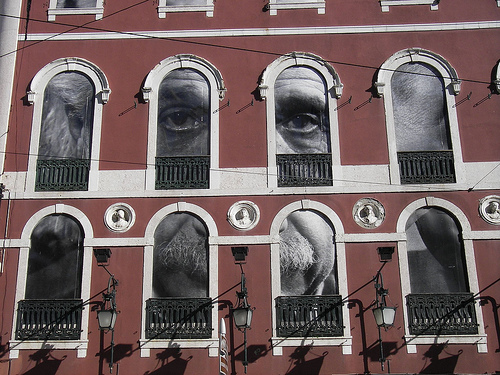 On and on in a crowded elevator.
Purchased at the China/Mongolia border, Johnny Worker was nearly the downfall of a few Tran-Siberian travelers.
This was just before I was decapitated at a hair salon in Shanghai. I recovered fully.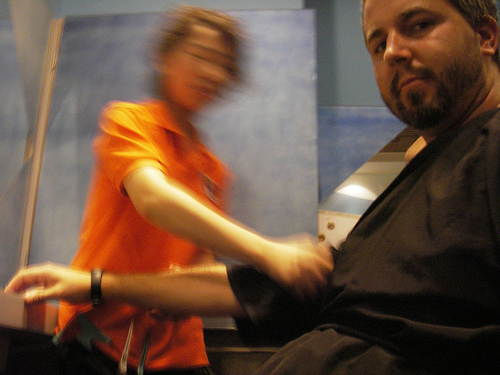 Gender bending Costume Play Kids in Japan. Sometimes cute, but in this case quite scary.
By: leelefever on December 19, 2006 - 10:26am
Over the course of the trip, I put together nearly 100 panoramas, using the Pentax Optio WP (which has a panorama setting) and Panorama Factory software. Here is a collection of our favorites. The country names link to all posts from that country.
Bay of Islands, North Island, New Zealand

Peka Peka Beach, South Island, New Zealand with Maitland.
Franz Josef Glacier, South Island, New Zealand
Doubtful Sound, Fiordlands, South Island, New Zealand
Suncorp Rugby Stadium, Brisbane, Australia
Long Beach, Great Keppel Island, Queensland, Australia
Singapore Rooftop
Sri Lanka, Negombo Beach
Sri Lanka Elephant Safari
Kandy, Sri Lanka, from Hotel Topaz
The Taj Mahal, Agra, India
Mt. Kanchenjunga at Dawn, Tiger Hil, near Darjeeling, India
Rai Lay Beach, Thailand
East Coast of Koh Lanta, Thailand
Koh Lanta Beach, Thailand
Pimalai Resort Pool, Koh Lanta, Thailand

Koh Phi Phi Thailand
Loh Dalam Bay, Koh Phi Phi Thailand
Matsumoto Castle, Japan
Vang Vieng Mountains, Laos
Angkor Wat, Cambodia
Hong Kong Harbour Peak
Three Gorges Dam, China
Henningsvaer, Lofoten Islands, Arctic Circle, Norway
Lofoten Islands, Norway
Lofoten Islands, Norway

Nyhavn, Copenhagen, Denmark
Siena, Italy from the Duomo

The Barrio, Lisbon, Portugal

Cadaques, Spain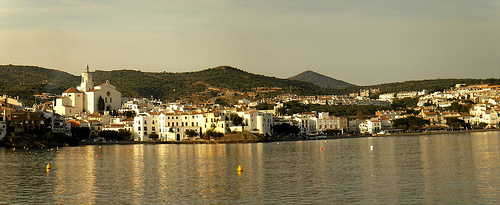 La Seu Gothic Cathedral, Barcelona, Spain

Grand Canyon, South Rim, Arizona, USA

Grand Canyon, South Rim, Arizona, USA
Zion National Park, Utah, USA

Lake Powell, Utah, USA
And finally, I shot this panorama from Myrtle Edwards Park in Seattle just days before we left. During the trip we would look at it sometimes to remember home.
By: leelefever on December 14, 2006 - 9:42am
Just last night I learned that we missed out on a bit of American pop culture that would have been interesting for the roadtrip. We never saw the movie "Cars" which, apparently, is based on the story of I-40 killing Route 66. This was our experience too. Here are photos...
We used a book called Road Trip USA by Jamie Jensen, which pointed us to towns, sights, cafes and oddities along the way. I got into the greasy spoon cafes along the way.
This is the famous onion burger at Johnnie's Grill in El Reno, Oklahoma.
Joe and Aggies in Holbrook, AZ.
Dinosaurs, dinosaurs everywhere. Holbrook, AZ.

19 cents per gallon.
We drove, a LOT. Actually, I rode a lot and Sachi drove a lot. There is something about the little gas stations that seems so American. It's like a little microcosm of the local population.
From Route 66 we went north to the Grand Canyon and Zion National Park. We posted some mobile blog posts from Route66 here and here.

By: leelefever on November 22, 2006 - 2:53am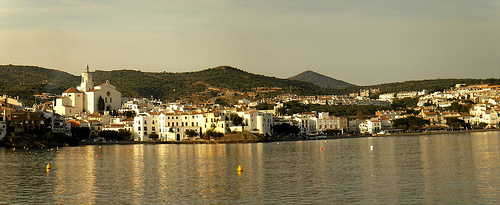 In terms of seaside villages, it really doesn't get much more charming than Cadaques, which is near the Spanish border with France. It's a whitewashed town that has built a reputation for art and bohemian culture. Indeed, it is one of Spain's locations that attracts rock stars, artists and anyone seeking to get away from it all. I'll let the photos say a little more...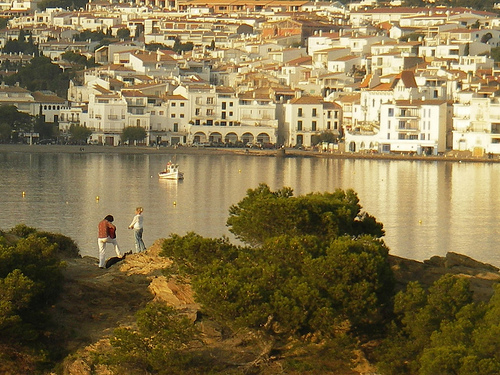 One of my all-time favorite passtimes... skipping rocks.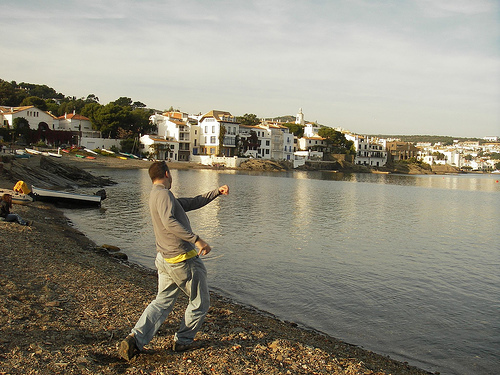 By: leelefever on November 19, 2006 - 2:34am
This morning we experienced one of the strangest, most perplexing things ever. To give you an idea, at this morning, from our 6th story bathroom window in Barcelona, I watched a guy walk across the gap between the roofs of two buildings on a wooden garden umbrella. I'm not kidding.
Let me start from the beginning. We awoke to the sound that was something like the Tin Man from the Wizard of Oz climbing up a fire escape – all bangs and crashes. It sounded like once he got up onto the roof (we're on the top floor), he then dropped a bag of kindling sized wood onto the street below, 50 feet down. I rose to investigate these weird sounds.
Looking out of our bathroom window, I looked up to the roof to see the heels of a pair of feet shuffling across the very edge of the roof above me with about an inch of each foot hanging off. I thought it might be a suicidal person. Then, after a scuffle, an umbrella appeared right above our bedroom window. The garden-sized umbrella stretched from the roof of our building to building next door over a small alley about 70 feet below.
After a bit, the umbrella started to bow and tremble, obviously under significant weight. I went to the bathroom and looked out the window again and caught eyes with the perpetrator for an instant. He was taking practice runs on the umbrella. A bit scared, I retreated to the bedroom window view, where I watched this guy walk very carefully across the umbrella to the building next door; a feat of bravery and amazing stupidity to be sure. You can see his foot and leg in this photo…
Now in plain view, he proceeded about his business with a cigarette in his mouth the entire time. This is "Roof Guy".
On the other building, he found an aluminum step ladder and proceeded to carry it up and over the terrace of the building to the other side, out of my view. He seemed to care little that he was making a HUGE scene with the ladder banging about like a wind chime. We were both concerned that he may be trying to get into buildings and considered packing our valuables and leaving for a while. We didn't.
He returned to the visible side of the building with the ladder a bit later and tried to place it in between the two buildings, perhaps to come back across to our building. This time, as he swung the ladder out over the alley it unfolded into the A-frame position, perpendicular to the wall, much to his disway. For a while he was stuck – the ladder was caught on the edge of the building and he had no where to go as the ladder trapped him against the wall over the alley. He finally coerced and kicked at the ladder until it cooperated and I snapped this picture as he fell back over the wall with the ladder in hand. If I wasn't a bit more freaked out I would have laughed out loud (and taken more pictures). It was amazingly poetic.
He was an English guy who seemed to be talking to someone the whole time. I heard "of course they'll call the cops", "no cops yet" and something about "catalan drug lords". When a baby started crying, he said "oh screw you!", prompting Sachi to say "… "a model citizen".
He didn't seem to be drunk or intent on breaking into homes. He just seemed intent on using whatever he could find to move around the roofs of the area. He had no regard for the height of his adventures – a misstep and he would have met his end. What he lacked in grace he made up for in confidence.
About 2 hours later the police arrived and I peered out of the bathroom window again to see them questioning him on the ground below, much to the enjoyment of everyone on the street.
He had emptied his pockets and was pleading that he did nothing wrong. I think he may have moved the umbrella from our roof-top terrace (which can surely be found on the neighbor's roof now) and generally caused a scene, but I don't think he was out to hurt anyone or take any property for himself. He was just a weirdo climbing around on the roofs of Barcelona on a Sunday morning and I really, really wish I knew why.
By: leelefever on November 13, 2006 - 10:30am
Grilled fish and local cheese – that's what we heard we should experience from people like Nancy White and local Bev Traynor before visiting Portugal. They were right – within a few hours of arriving we asked our hotel about a non-touristy restaurant and they sent us to a place they described only by the address "#94" and an assurance that it wasn't "touristical". The first thing to hit the table in the flourescent lit room was a small wheel of delicious goat cheese that was followed by grilled "Rockbass" – surely the best grilled fish I've had.
But Lisbon is not just about food, but atmosphere. The sidewalks of the city are absolutely covered by black and white 2 inch square cobblestones in every imaginable pattern, all placed by hand. This makes the city appear to be a giant mosaic.
Most of the atmosphere of Lisbon must be felt, smelled or experienced – things that photos cannot capture. It is the sort of city that is perfect for wandering and letting the winding streets and scenes of real life seep into you. You need not visit a single museum to see the best of Lisbon – it happens every day on the streets and in the stand-up cafes.
Alas, we did take a lot of photos and these are some of our favorites…
This is a panorama taken while looking down a long set of stairs Lisbon Castle: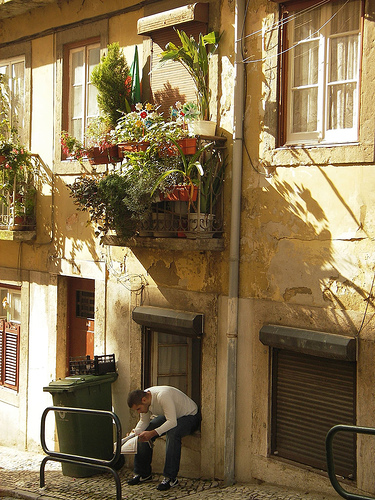 Albert Einstein is HUGE is Portugal...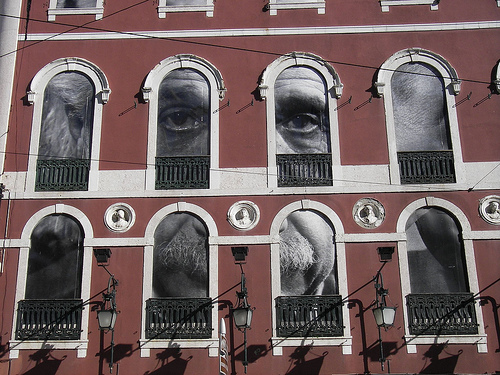 These kids lost their ball on this balcony, so they pushed the little guy up to get it and let him dangle until he dropped. He was not happy with them.
One of our last photos from Lisbon as we waited for the Aerobus to whisk us away to the Airport at Restauradores.
By: leelefever on November 6, 2006 - 1:33am
Early on the trip, I got an email from a person calling himself JFG and saying that he was working on a new project related to travel and was a fan of TwinF. Further, he said that if we were ever near the French-Swiss border to let him know – that we had a place to stay.
Over the last couple of days we took him up on his offer and spent a couple of days with him, Jean François Groff, his wife wonderful Masumi and their sons August and James (and lovable dog Yu). Coincidentally, we were married on the exact same day and the women of both couples are Japanese (Sachi being half).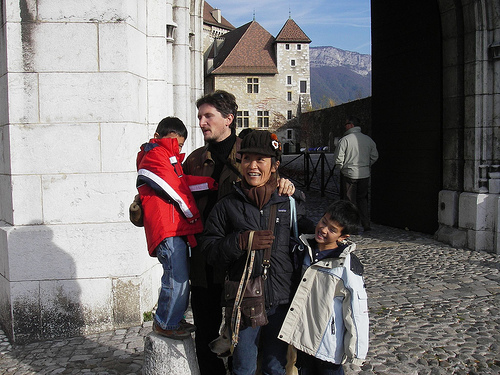 Apart from staying in a charming French house in the French Alps and eating delicious food with the family, I got a chance to geek out with someone who I learned is a true Internet pioneer. In short, JF was a member of Tim Berners Lee's team at CERN that originated the World Wide Web that we all use today. He was there at the very, very beginning when Tim worked at the office beside his. Today he is the CTO of Netvibes – a handy web site that brings together all sorts of information from the web in one place. So, it was a pleasure to speak geek with someone who has seen it all happen and is into exciting things now.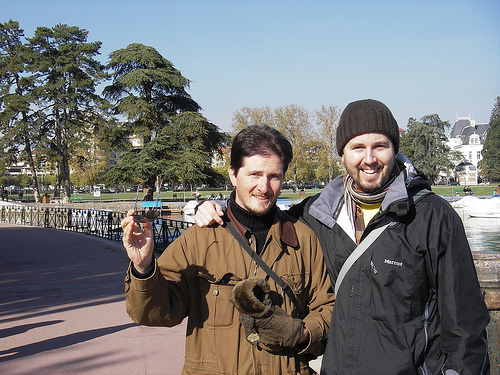 Apart from the geeking out, our time with them also made us a bit envious. Not because of their house or cars or anything material. We were envious because they have a warm and lively home – something that we have been without for 328 days now. Seeing their everyday life made us miss home a bit more and look forward to our arrival by the end of the year.
We owe the Groffs a big thanks for their hospitality and hope we can return the favor in Seattle some day.
Here are some photos from a walk we took just outside their home in Savoie…
This was shot from their front porch...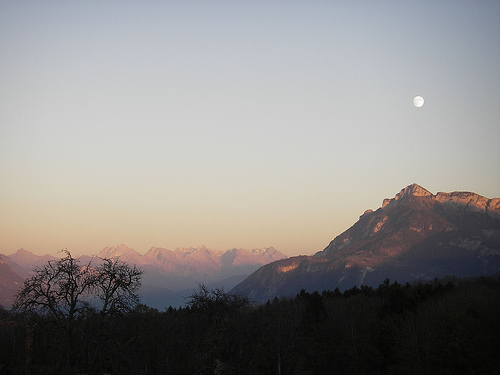 These are from the charming town of Annecy, France...
By: leelefever on November 5, 2006 - 10:37am
We saw a lot on the latter part of our road trip in Italy, but moving around so fast it's hard to say too much. Luckily photos say more than we can (some say up to 1000 words!) So, here goes... Italy in photos.
We can't talk about the Italy trip without mentioning our silver companion: An Alfa Romeo 147 without which little would be possible.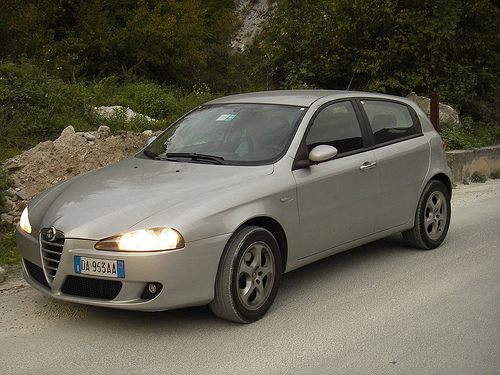 Oh the places we would go. After Rome we headed to the west coast and to Lucca and Vernazza which is part of Cinque Terre. Lucca, like so many small medieval places, oozes charm...
From there, it was off to Vernazza, a tiny coastal village whose main focus now is tourism - lots of it.

Vernazza led us through an area called Carrera where they pull huge chunks of marble out of the mountains.
We got a piece of statuario marble in the shape of a cheese slicer - which is why we needed to use the Itailian Post Office.
And the drive back to Milan took us through Rapallo...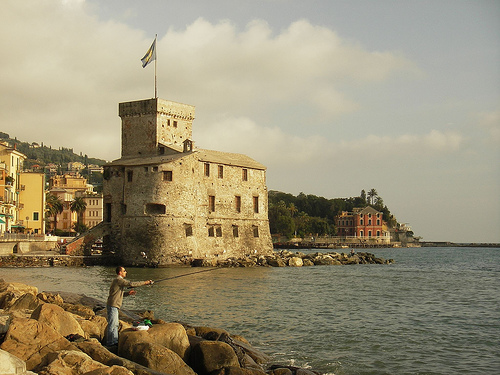 And we can't mention Italy without a nod to a woman we met on the train to Switzerland. She spoke Italian, French and Spanish, but hardly a word of English. Yet, she charmed us with her Itialian gesticulations. I bet she lives to be a hundred and five.

new