Do You Enjoy Travel Stories?
This website chronicles our trip around the world in 2006. It has lots of photos, videos and stories. We invite you to come in, relax and enjoy the scenery.
~Lee and Sachi LeFever
To see what we're up to now, check LeeLeFever.com or CommonCraft.com
Our Recent Dispatches Are Below.
A Dispatch is a report from our trip. Browse via keywords or global map.
By: leelefever on December 25, 2006 - 10:30am
Our year (and this web site) is coming to a close very soon and and Christmas is extra special this year. From the road we imagined building a fire and cuddling up with our dog for our version of family time on Christmas morning. With the hum of the vacuum cleaner in the background, Amos in his bed and pre-game football on TV, it's not exactly what we imagined, but it sure is home and it sure feels good.
Our Christmas wish for you is a little bit of encouragement. We hope that you will start planning your next big adventure. Maybe it's travel, starting a family, a new job or writing a book. Whatever the adventure, the best day to start planning is today. Write it down, set a date and ignore that voice in the back of your head that says you can't do it. You can do it and reminding yourself of this fact is the first big step.
Merry Christmas everyone!
By: leelefever on December 22, 2006 - 8:19am
I've been called upon by my friend Nancy White to share 5 things about me that others are not likely to know. This is an idea or "meme" going around the blog world now. You can see how other people responded here.
1. Snails for money. I grew up on a Goldfish Hatchery that my family owns called Blue Ridge Fish Hatchery in Kernersville, NC. Sometimes snails would breed in a pond and when it was drained, I would go out into the mud and pick up the snails and sell them to Blue Ridge. It was my first business.
2. My Front Teeth. In fifth grade I was on a concrete playground with a kid named Charley H. and we were doing Kung Fu moves. I kicked my foot up into the air and he grabbed it. The next thing to hit the ground was my face, breaking my nose and chipping both my front teeth. My front teeth are now bonding.
3. Nipple matters. I have a superflous, or supernumerary nipple on my left side. It doesn't do much really. But less than 2% of men have them, so I think I'm special. According to TheSuperfluousNipple.com, I am not alone. These people are also special:

Anne Boleyn - Queen of England
Jackson Browne - Musician
Chuck Cleaver - Musician (The Ass Ponys)
Scatman Crothers - Actor, Singer
John Edwards - U.S. Senator
Brian Jones - Musician (The Rolling Stones)
Frank Langella - Actor
Moms Mabley - Comedienne
Bill Paxton - Actor, Director
Mena Suvari - Actor
Mark Wahlberg - Actor
Tilda Swinton - Actor

4. I love Phish at New Years. I have seen the band Phish over 50 times live and spent 4 consecutive New Years Eve's (4 shows at a time) with them in New England and New York City (94, 95, 96, 97). I still enjoy the music and would see them again if they were around, but I'm not as much of a fan as I used to be. I had fun,fun times being a part of the Phish community and got to see a lot of the east coast to boot.
5. I nearly died in high school. I was in a wreck coming home from a party in thick fog. We ran a stop sign and got nailed by a van on my side of the VW beetle. Both my lungs collapsed, my skull cracked over my ear, ribs were broken and glass became embedded in my face. I still have a piece in my cheek - I'll let you feel it if you like. The first time my Mom saw me in the ER, I had blood coming out of both ears. I recovered 100%.
So now it is my turn to pass it on (no pressure folks!). I'm nudging Sarah, Christi Hurt, Jay and Anastasia, Carrick and Duncan.

Tags: 5 Things Meme

By: leelefever on December 21, 2006 - 4:17pm
By: leelefever on December 21, 2006 - 11:10am
It was never really possible for us to have an itinerary until now since we made it up as we went along. Now that we're home though, we have the completed list, now with fancy hyperlinks. The info below was copied from the Itinerary page. Enjoy.
---
All told, we were away from home for just over one year and in that time visited 29 countries and 4 continents. The list below represents our basic intinerary. The links go to page that are organized by location.

December 4-8th: Workshop in Banff, Canada
December 11th: Leave Home for Long Term

December 11th-15th: New York City

December 16th-22nd: Carolinas with friends
December 23rd-30th: Christmas with Lee's family in North Carolina

December 30th: New Years with Sachi's family in Hawaii
January 6th: Leave Hawaii for New Zealand.
January 8th: New Zealand
February 9th: Brisbane, Australia
February 25th: Singapore
March 4th: Sri Lanka
March 15th: Malaysia
March 27th: Darjeeling, India
April 8th: Phuket, Thailand
April 15th: Ko Lanta, Thailand
May 30th: Back to Bangkok, Thailand
June 2nd: Phuket (and Ko Phi Phi), Thailand
June 13th: Chiang Mai, Thailand
June 23rd: Luang Prabang, Vang Vieng, Laos
July 3rd: Phnom Penh, Cambodia
July 13th: Siem Reap, Cambodia to Ho Chi Minh City, Vietnam
July 31st: Hanoi, Vietnam to Macau
August 3rd: Macau to Hong Kong
August 8th: Guang Zhou, China
August 15th: Chongqing, Yangtze River, Shanghai
September 9th: Beijing, China on Trans-Siberian Railway

September 10th: Ulanbaatar, Mongolia
September 14th: Irkutsk, Russia (Lake Baikal and Siberia)
September 18th: Yakaterinburg, Russia
September 21st: Moscow, Russia
September 24th: St. Petersburg
September 27th: Helsinki, Finland
September 29th: Lofoten Islands, Northen Norway
October 4th: Oslo, Norway
October 7th: Copenhagen, Denmark
October 9th: Amsterdam, Holland
October 13th: Enschede, Holland
October 15th: Berlin, Germany
October 18th: Prague, Czech Republic
October 22nd: Milan, Italy
October 23-31: Venice, Florence, Rome, Siena, Lucca, Cinque Terre, Italy

November 6th: Lisbon Portugal
November 9th: Cadaques, Spain
November 12th: Barcelona, Spain
November 23rd: New York City, USA
November 24th: Kernersville, NC, USA
December 1st: Atlanta, GA, USA
December 6th: Route 66, USA
December 8th: Los Angeles, CA, USA

December 11th: Home in Seattle, Wa, USA (YAY!)
More Below...
By: leelefever on December 19, 2006 - 10:26am
Over the course of the trip, I put together nearly 100 panoramas, using the Pentax Optio WP (which has a panorama setting) and Panorama Factory software. Here is a collection of our favorites. The country names link to all posts from that country.
Bay of Islands, North Island, New Zealand

Peka Peka Beach, South Island, New Zealand with Maitland.
Franz Josef Glacier, South Island, New Zealand
Doubtful Sound, Fiordlands, South Island, New Zealand
Suncorp Rugby Stadium, Brisbane, Australia
Long Beach, Great Keppel Island, Queensland, Australia
Singapore Rooftop
Sri Lanka, Negombo Beach
Sri Lanka Elephant Safari
Kandy, Sri Lanka, from Hotel Topaz
The Taj Mahal, Agra, India
Mt. Kanchenjunga at Dawn, Tiger Hil, near Darjeeling, India
Rai Lay Beach, Thailand
East Coast of Koh Lanta, Thailand
Koh Lanta Beach, Thailand
Pimalai Resort Pool, Koh Lanta, Thailand

Koh Phi Phi Thailand
Loh Dalam Bay, Koh Phi Phi Thailand
Matsumoto Castle, Japan
Vang Vieng Mountains, Laos
Angkor Wat, Cambodia
Hong Kong Harbour Peak
Three Gorges Dam, China
Henningsvaer, Lofoten Islands, Arctic Circle, Norway
Lofoten Islands, Norway
Lofoten Islands, Norway

Nyhavn, Copenhagen, Denmark
Siena, Italy from the Duomo

The Barrio, Lisbon, Portugal

Cadaques, Spain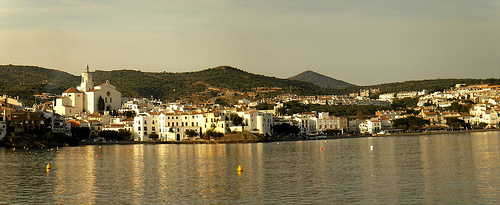 La Seu Gothic Cathedral, Barcelona, Spain

Grand Canyon, South Rim, Arizona, USA

Grand Canyon, South Rim, Arizona, USA
Zion National Park, Utah, USA

Lake Powell, Utah, USA
And finally, I shot this panorama from Myrtle Edwards Park in Seattle just days before we left. During the trip we would look at it sometimes to remember home.
By: leelefever on December 16, 2006 - 8:39pm
It has become quite apparent that I am a culprit in power failures across our area. First, we visited our powered-up friends in Blake and Christi last night. Soon after we arrived, the power failed. We spent the rest of the night in the dark. Then, just tonight, I visited my friend Josh in a warm and well lit house just down the street. After I left I got a call from Josh - they lost power just after I left. Then, of course, is our dark and candle lit home where I reside. From the way it appears I may have some special powers of which I was not aware. I am a one-man power-sucking vortex. As Josh said, I just need to find a way to use my new powers for good. Let me know if you have any ideas.
By: leelefever on December 16, 2006 - 1:27pm
I think it has a been a confusing week for Amos. First we arrived home and threw the household/pack power structure into disarray. Suddenly Mark and I were both owners - both the alpha dogs. I figure I'll just have to kick Marks butt in front of Amos to take back my status. Maybe a body slam would do the trick.

Then of course the power goes out and its cold INside. The family is suddenly hanging around a lot starts huddling around the fire with blankets. His very normal world for the last year has been turned upside down in just a few days. We're (dog included) hoping for power by dark - and return to the closest we get to normalcy.
By: leelefever on December 15, 2006 - 4:24pm
we survived the storms in seattle without a scratch except a few shingles from the roof. Our power has been off for about 18 hours. the houses across the street have power and they are mocking us. we're hoping for some juice tonight to keep us warm. good thing we have a furry mutt.
By: leelefever on December 14, 2006 - 9:42am
Just last night I learned that we missed out on a bit of American pop culture that would have been interesting for the roadtrip. We never saw the movie "Cars" which, apparently, is based on the story of I-40 killing Route 66. This was our experience too. Here are photos...
We used a book called Road Trip USA by Jamie Jensen, which pointed us to towns, sights, cafes and oddities along the way. I got into the greasy spoon cafes along the way.
This is the famous onion burger at Johnnie's Grill in El Reno, Oklahoma.
Joe and Aggies in Holbrook, AZ.
Dinosaurs, dinosaurs everywhere. Holbrook, AZ.

19 cents per gallon.
We drove, a LOT. Actually, I rode a lot and Sachi drove a lot. There is something about the little gas stations that seems so American. It's like a little microcosm of the local population.
From Route 66 we went north to the Grand Canyon and Zion National Park. We posted some mobile blog posts from Route66 here and here.


By: leelefever on December 14, 2006 - 9:23am

It takes a while to covert. After a year, we found ourselves becoming almost fully converted to the world's systems as opposed to the US systems. 35 degrees used to mean close freezing to me - now it means heat and sweat and stickiness. Here are a few other:

We now know about how long a kilometer is.

Trash is rubbish.

When eating fast food, we leave the rubbish on the table instead of cleaning it up ourselves.

A can on Coke is 33 milliliters.

Dates are in this format dd/mm/yyyy.

Dinner time is now closer to 9 pm.

You fill up a car in liters of gas.

When roads intersect they usually form a circle instead of a cross.

We line up on the right side of escalators if not moving ourselves

We can now provide exact change in Euros without staring at our palm for 10 seconds. Intersting side note: There is no 25 cent euro coin - only a 20. We figure because the US quarter is based on the stardard system that has a base of 12 instead of the metric base of 10. Royale wi' Cheese.

The education after high school is called university

The 24 hour clock (military time in the US) now works in our heads without calculation.

There are no restrooms of even bathrooms - only toilets and WC's.


When we pay for something, we expect to pay the price on the tag (without tax added at the end).


When calling, we automatically want to start with a "+".

Of course, this means that we now have to de-convert.


new